After the pandemic, many of us got used to at home workouts and wanted to keep incorporating these routines into our exercise regime, to some extent. Here is a list of solid at home workouts, exercises and videos. With a routine ready, working out will be much easier and there'll be one less excuse to not workout at home!
I did a survey on my Instagram and 32% of people said they aren't working out at home, AT ALL! And another 13% responded that they are doing so just 1 time per week. Diving a bit deeper, 22% revealed that they aren't working out because they simply don't know what at home exercises they can do during this quarantine time.
Well, that's an easy fix!! I've put together a good list of quarantine workouts – compiled from Instagram pages, YouTube workout videos, apps, and also a reminder of the basic exercises that you can use to compose your own at home workout. When the motivation is low, it's even harder if we don't have a routine ready.
Low motivation is also a sign that your spirits might be a little low. Doing physical activity gives us a beautiful sense of satisfaction, so, doing a quarantine workout will also be a boost for your mental health! And, being realistic, we all need that during these times of health, financial, and economic uncertainty.
While I much prefer my outdoor workouts, weights-focused gym workouts, and, of course, being in the mountain, sometimes I am crunched on time or, quite frankly, don't have the motivation to do more. In these cases, an at home workout is a perfect way to slip in some movement wherever I can.
Personally, I have found that maintaining a wrokout routine helps a ton. Planning my daily workouts helps me make eating and work decisions accordingly. That way, I'm not full, or right in the middle of a project, and constantly saying, "in a little bit."
You don't need a gym to get in shape!
You can get and stay in shape within the walls of your own house.
Exercises and videos for your at home workouts
1. Incorporate the best basic exercises for working out at home 
Burpees (cardio)
Jumping-jacks (cardio)
Mountain Climbers (cardio)
High Knees (cardio)
Jump-rope (cardio)
Push-ups (muscle)
Squats (muscle)
Lunges (muscle)
Plank (muscle)
According to your level, you can do 30 seconds – 1 minute of the cardio exercises and 10 – 20 reps of the muscle ones. It should be a quantity of time and reps that challenges you. You can then repeat that set of exercises 3 – 5 times, with 1 – 2 minutes of rest between each set.
There are so many variations for those basic exercises, depending on if you are looking to emphasize cardio or strength. If you want to increase the cardio, add in a bit of jumping! Squat jumps, jumping lunges, burpees with jumps, plank with alternating levels (changing from supporting your weight on your forearms to your hands and back down), etc. You can also add in "pulsing" and "holding".
In summary, the workout variations for these foundational exercises are:
the normal exercise
the exercise with a jump – in the high point of the position, jump
the exercise with pulsing – stay in a lower point of the position and "pulse"
the exercise with holding – stay in the low point of the position and hold
To increase strength, strap on a backpack with a quanity of weight that works for you – using weights if you have them, or things in the house like rice, beans, etc.
With these exercises and their variations, you can put together simple, powerful, quarantine workouts, whether they are 5 minutes or 30.
2. Use the stairs to great workout at home
The stairs are an awesome workout tool and you can do them with or without a backpack of extra weight. To not get bored, you can add in a few variations:
Walking them normally
Running them as fast as you can
Skipping a step
Skipping two steps
Here's a nice stairs workout that I love to add in before or after a lighter workout. Another cool thing about this one is that you can vary it up a million ways, changing how you do the stairs or which exercises you do between sets.
Warmup
Walk the stairs, up and down, for 5 minutes
Run up and walk down 5 flights of stairs (this # depends on your house or apartment building)
Normal squats 30 seconds, holding squat in low position 30 seconds
Repeat 2-3 times according to your level
Run up and walk downv5 flights of stairs, skipping one step
Go to a stair and do 1 minute of calf raises, making sure to get a good, full calf extension
Repeat 2-3 times according to your level
Run up and walk down 5 flights of stairs. First flight skip one step, second flight skip two steps, continue alternating.
Run up and walk down, 5 flights of stairs. First flight skip two steps, second flight skip one step, continue alternating.
Cooldown
Walk the stairs, up and down, for 5 minutes
My "Word Cairns" newsletter sends inspiration, tips, stories, and photos from wild corners of this world. Plus, you'll be the first to know about new expeditions, activities, and special offers.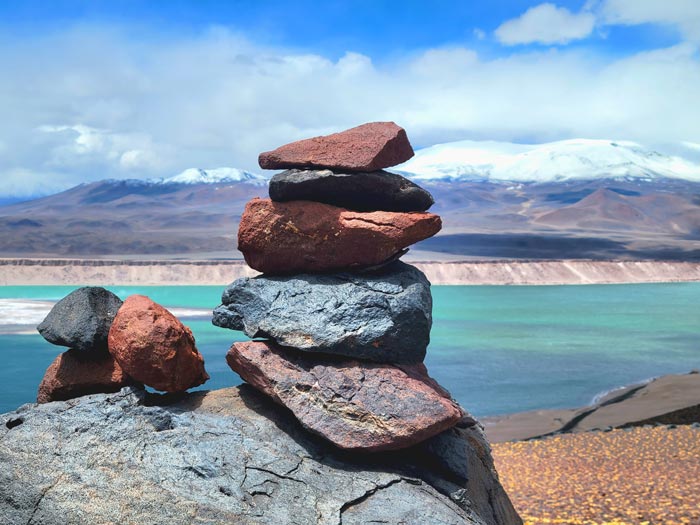 3. Video sessions for an injection of motivation in at home workouts
Daniela Mora Fitness – She only has a few but they are great videos of BodyPump, full body, and core. For all levels.
Les Mills – They have a bunch of excellent free content.
Tabata Songs – I love adding in Tabata workouts after a workout, to finish up with an explosion of strength and giving it my all. These are also perfect if you don't have a lot of time and want something short but worth it. You can squeeze one or a couple of these in between meetings or even at the end of the day, if you didn't get a workout in but would like to do something before showering.
Workout Apps for your phone
Doviesfitness – a really complete app with many really good workouts you can do at home. You can choose between cardio, crossfit or according to muscle groups.
Adidas Training – this app has 32 routines between 10 – 90 minutes and a video instruction guide of 190 exercises. There are also some workouts accoding to choose from if your looking specifically for fat-burning or strength, or for workouts in less than 15 minutes.
Purpose-driven people who feel compelled to make life meaningful for yourself and others.
Outdoor-inspired people whose best self comes alive when experiencing beautiful places and pushing your limits in the open air.
https://www.youtube.com/watch?v=o5VBxBoZRa4
FIND YOUR NORTH
EMBRACE YOUR NORTH
LIVE YOUR NORTH